My husband has often told me that I have high standards. I used to take this as sort of a slight. I thought he was telling me that my standards were too high and that I needed to lower them. No, he didn't mean that, he just meant that my expectations of others were high.
I do not have high standards for all people. The ones that I have high standards for are the ones who are reading the same Bible I am and who profess to follow Christ as I do. My heart aches when a brother or sister in Christ chooses to walk away from him. Yes, we all stumble and fall, we are human and we sin and make mistakes. The problem that I have is when a fall/mistake becomes a habit. This habit of sin is where I have a problem. I could pull out a ton of bible verses to back up my issue with continual sin, but I won't. I will keep it simple. Christians need to do what they say they believe. Christians need to draw on the power that God gives us to say no to sin and yes to righteousness. If we as Christians do not repent and turn away from sin, what is the point of even professing faith in Christ in the first place? Jesus calls us to pick up our cross and follow him. Picking up that cross means we are going to die and that death is to be death to self and sin. When we don't die to self and sin we are hypocrites. People who don't follow Christ see a hypocrite and think that all Christians are that way and want nothing to do with Christ. Who can blame them. This is a very sad truth.
What about God's forgiveness? Yes, God forgives. But Christian, why turn your back on the one who died for you? Where is integrity? Where are the fruits of the Holy Spirit? Love, Joy, Peace, Patience, Goodness, Kindness, and Self-Control. Where is your awe, fear, and obedience to a Holy God?
In the last few weeks, my heart has been so broken over those who say they believe Jesus and even hold positions of leading in their church, yet choose to walk in continual sin. I am so grieved. Beside myself in bewilderment. I read an article that hit the nail on the head of where I stand on the issue of grave sin and church leaders here:

https://www.dropbox.com/s/3v250pnimcndcpv/Hello.wav?dl=0

This article is harsh and spot on.

My heart is so moved by the seriousness of the Christian following God in obedience that I am thinking of working on a podcast to teach my younger sisters (meaning younger in the faith) in Christ the Word of God. We really don't need inspirational "you can be all that you can be" teaching. We need truth and the truth will set us free.
Powered by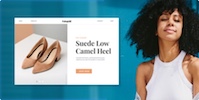 Create your own unique website with customizable templates.
Photo used under Creative Commons from Emil L. L.