Jake's Story



Jake with out his glasses! Jake with his Irlen lenses glasses!

Chapter One

My youngest son Jake has a story. I want to share his story here, because I want to connect with anyone else out there who is experiencing the same thing. I have yet to find someone that has the same issue that Jake has. I have found similar stories, but they are not a sever as Jake's.

My plan is to share what we have been through. I hope that someone is helped by what I share. I will also except any and all support that you are willing to give. It has been a rough road, and a lonely one.

I started to home school Jake when he was in first grade. The year was 2008 and he was a tender young age of 6 years. He attended a few weeks of public school in first grade. He went through kindergarten and did very well, even getting recognized for being a good reader at his little graduation ceremony. The reason for not continuing with public school at the beginning of first grade was two fold. The first was due to the tugging on my heart by God to home school him. The second reason was that he was very frustrated with the reading that he was expected to do. After talking with his teacher about it, I didn't seem to sense that she would be of much help.

That encounter pushed me in the direction of pulling him out of school. I already had my oldest son home doing home school and it just seemed to make sense to do so with Jake as well.

It was a struggle to teach Jake to read. I had not taught my other two older boys to read and thought that I just didn't have the knowledge of what needed to be taught when. I would get some curriculum, it wouldn't fit Jake, and then I would try another. Explode the Code was the best fit at that time. First and second grade was tough in reading. This time was difficult for Jake health wise as well. He got a lot of sinus infections. He was cold a lot. The boys and I would call him Hue Hefner because he would go around the house in a bath robe to keep warm. Terrible reference to pin on such a sweet little boy.....but he didn't know who he Hue was.....and we have a bit of a twisted since of humor around my house (not the hubs, just me and the boys). The hubs is straight laced, and I'm a little unlaced (don't read too much into that). Sooo.......besides feeling cold often he would complain of being really tired. He would sleep all night, but say he hardly slept. We did find a doctor that Jake loved. She treated him well and was just awesome! Once we couldn't get in to see her and Jake was still sick after a dose of antibiotics. The medical group sent me to a different place with a different doctor that was in the same practice. He walked in, a man of maybe mid 40's, did the normal looking in Jake's ears and nose (Jake was 8 years old at this time). He found nothing wrong. He asked about our home life. I was too honest with some troubles in the family, and then he told me that Jake should go to counseling and he needed to go back into public school because he and I were too enmeshed.

Why not just punch me in the gut? I left. I got in the car. The tears started. The frustration mounted. I cried all the way home, and gave my husband an ear full of how horrible that doctor was. Jake felt horrible for me. I felt horrible. I had no answers for why my son kept getting sick. This was the summer before 3rd grade, 2010.

We did half of third grade at home, and then moved from CA to Or. Once we got to OR, our moving truck was delayed for two weeks due to bad weather and I didn't have my stuff. Strangely some how we managed! You need less stuff than you thing. Once our stuff arrived we were about a week away from opening escrow on a house. The next five weeks were busy with the house buying process, and not much school happened. I'm sure there was learning, but not formal book stuff going on.

We moved to our new house and Jake wanted to start back at school. He was at the tail end of 3rd grade. It was the best thing for him because he met his best friend and it kept him busy. (Now those two are in 7th grade and have plans to move out of the house when they are older and live together....Mom smile.) As an added bonus to this friendship, I have become good friends with Jake's friend's mom.

Awe, at that time, life was starting to look normal. We were getting settled into our church and meeting new people. I was painting walls in my house. We rented before fo



r years and I longed to have a place of our own that I could make home for us, and color on the walls was important to me. Life was good. Of course life had its challenges in certain ways, but it felt like our little family's life was falling into place in our new place. This was the Spring of 2011.

Chapter Two

Jake went off to third grade at the end of the school year. We had a good summer and then he started fourth grade just like normal. During his fourth grade year he kept getting sinus infections, like he did when he was in first and second grade. I thought that had all cleared up, but here we are again. We had quiet a few doctor visits and then ended up going to an Ear, Nose, and Throat doctor. The doctor believed that he had sleep apnea due to large turbinates in his nose and kissing tonsils. His first surgery was in May of fourth grade. By this time I had un-enrolled him at his school. He was missing so much school and I had often forgot to call in his absences. The school was not happy with me and told me that if he missed any more school he would need a note from the doctor. I had previously been a home school mom, and answering to a government institution in regards to my child's health did not sit well with me. I was not going to take him to the doctor for every headache, nor have to answer to the school for my decisions as a mother. We started to home school, again.

By the end of may he had turbinate reduction surgery and two months later he had his tonsils and adenoids removed. He had these surgeries with the hope that when all healed and well he would be back to normal and feel good. I think he did for a time.

During his 5th grade year at home he told me that when reading the words on the page blinked and flashed. I didn't know what that was all about. I took him to an optometrist to get his eyes checked and mentioned this very thing to him. All I knew at the time about reading problems was dyslexia. I told the doctor that I thought maybe he had dyslexia. He muttered off some statement, without even looking at me, about how with dyslexia you see letters and words backwards. He said nothing more. I knew at that point he wouldn't be of any help to me beyond a regular eye exam.

I started to Google "words blink and flash when I read" and searched for answers as hard as I could. I did find things on Youtube.com that showed the words moving and showed this to my son and asked if that is what he saw. Yes, he confirmed that was what he saw. With prayer and more searching I found a local behavior optometrist and booked an appointment.

Jake was seen by a new doctor and was diagnosed with a few different behavior problems with his eyes and prescribed vision therapy. We stated vision therapy at the beginning of 2013, midway into his 5th grade school year.

The vision therapist was a new friend and we looked forward to seeing her. We made the vision therapy day as fun as possible, getting snacks before at a local coffee shop, and often going to the mall after to hang out and eat lunch. It took us about a 45 minute drive from our home to get to the office, it was in another town, and vision therapy days were an event. Often just doing the work in the office would leave Jake drained. Other times he felt well enough to do some fun stuff. At the end of the summer of 2013, as his therapy was coming to an end, Jake and I decided that it was time to return to school. He wanted to start middle school with his best friend, and I just wanted a normal childhood for my son. I wanted him to have friends, work with other kids, get involved in school activities. I had glasses tinted for him in the blue color that he used in vision therapy, so that he could wear them when he read. I met up with an English teacher at the school and shared with her what was going on with him and his vision, so she would be on board with us and so that she could give us some tips on what to work on before school started.

He returned to school that fall and started middle school in sixth grade.

Chapter Three

Jake started middle school and on the first day I delivered crutches to him at school. The day before, Labor Day, his brother stepped on his ankle and injured it, and due to the holiday I couldn't get crutches the day before school. What a way to get back into school and learn to change classes! It was a rough start but he made it. By late October he had another injury. This injury was a bruised knee bone, very painful, and he was back on crutches. He developed a rash under his arms and just using the crutches was painful. Because it was so difficult to get him out the door to face another painful day of getting around on crutches, I decided to keep him home for the week to let his arm pits and his knee heal. I let the school know and asked for work to be sent home.

Halloween hit at this time and I rented a wheel chair so that he could join his friends in trick or treating. He wanted to be an old man and had a funny looking old man mask (think of the old guy on the move "Up")

He went back to school at the start of November, but was getting sick frequently. I would get a call from him to come home because of a headache or stomach ache. He wasn't the type to fake these things so I took him seriously. I would bring him home and he would be down sick for about two days with no other symptoms other than fatigue. At about day two and a half to three, he would bounce back and be fine. His father and brothers thought he was faking just to get out of school. I didn't see it that way, because once he felt fine he went right back to school with no anxiety and never mentioned problems that he was dealing with.

Thanksgiving break had come and I was relieved to just have him home and not have to deal with the schools recorded message of his absences. There was a message on my phone that I heard over the break that was from his principle. She wanted to change his schedule, moving Math to later in the day (it was his first period class) due to all of his tardy and absences. She wanted to talk to me at parent teacher conference, but I didn't even show up for those knowing what they were going to heavy on....his attendance. I wasn't keeping him home or allowing him to be tardy because I was lazy and didn't want to get him off to school. There was something going on with his health that I couldn't put my finger on, but I knew it was real and really affecting him.

On returning to school after Thanksgiving, Jake wanted me to go with him, because he was going to have to go into the office to get a new schedule. I tried to get out of it, but gave in to his wishes knowing how frightening adults are to preteens! Well, lo and behold, we got ushered into the principles office. She talked about his attendance and how he had to be in school so that they could educate him (I had home-schooled before and knew that education could happen at home with me.....I was starting to feel the anti main stream part of me starting to flair up). Then she went on about how many days he had missed and that he shouldn't miss school for just a head ache or tummy ache. I did my smile and act nice thing, but walked out of there feeling scolded by her.

Jake said he would make it to school every day from then to Christmas break. We both had resolve. He got sick again. I was done trying to get him to school and pulled him out to home-school him.

Chapter 4

I will make this part brief because there is just too much details. I signed him up to do school online (have you seen the commercials for K12? This was a virtual public school that used K12 curriculum). I had high hopes that this would be it for him! No. The computer screen was too bright. The reading was beyond his skill level. He had missed so much of reading due to the words blinking and flashing. Even with the vision therapy, he still had problems with reading. I spend a lot of time reading to him. Some of the days my jaw hurt from all the reading.

I searched and searched online for a screen overlay for the computer, something that would refract the light. What I found was too expensive, so I figured out how to make one myself. I bought blue transparent acrylic sheets from an art supply store and layered them in two layers over the computer monitor. This helped some, but the reading was still too difficult and way to much for him.

I kept searching for help on the computer. I would search color over lay, vision therapy, and anything else I could think of that would give me a clue how to help him. Then one day I came across something on a website about Irlen Syndrome. I had never heard of it before, and clicked the link to see what it was. After reading about it, I felt sure that this was what was troubling my son. He was having unstable vision, he was sensitive to light, and would get headaches and stomach aches, he was below his grade level in reading, he would get easily fatigued from reading. I was so excited to find something that matched up to what he was going through! I was ready to take him out of state if I had to in order to get him tested. Fortunately, there was a woman who did testing just 10 miles from where we lived. It took a little time for me to decided to get him tested, wanting to not just chase after another cure that didn't work, but eventually we went to see the Irlen Syndrome tester.

It was Feburary of 2014 and he test results that he did have Irlen's Syndrome and was severely light sensitive. By this time I was already very aware that florescent lights were making him sick. Before Christmas of the previous year he would ask to leave the church sanctuary because sitting under the florescent light was giving him a headache. He was still having episodes of sickness that would last two and a half to three days that seemed to follow being in stores that had florescent lights. He would have a headache, get extremely tired and listless and sometimes he would have slurred speech.

We were both very excited from him to get his Irlen lens glasses and had high hopes that we had found the cure.

When they came we were both very happy that they helped so much, but he still got sick and it was still a mystery to me what was actually going on.

Chapter 5

By March of 2014 I took him out of the online public school. He just couldn't keep up with what they required. I was beat myself trying to keep up with school with him and I was also finishing up my bachelors work by putting on a one day training seminar and writing my finale thesis.

We had plans to travel to CA (we live in Oregon) to visit family over the Easter break, and I needed that break in so many ways!

When we got back I was ready to do private home school with Jake. To be honest I really can't remember much about that time. He was still having episodes of illness. He was wearing his dark Irlen glasses and we were trying to explain to people we encountered what his dark glasses were for. At this point in time, all we knew was that he had Irlen Syndrome and that the florescent lights made him sick.

Chapter 6

Early August of 2014 I got a phone call from my sister in CA that our cousin had just died unexpectedly at work. I knew I wanted to be with the family and God had opened a door financially for a second trip back home. Within a whirlwind of preparation in one and a half days I headed out with Jake and my middle son to CA. I left my oldest son who was a Senior in high school and my husband home. We made it in two days, and hit the ground running by helping with the food my sis was providing for the family and after funeral cookies. It was a busy stay for all of us. Jake was a trooper. He willing went with me to every part of the funeral process, from the viewing, the funeral and the burial. I couldn't cry until the funeral service and Jake sat right next to me with his arm around me as the reality hit that my cousin was gone. Jake has such a big heart. He is quiet in a crowd, but he can sense things that others can't and he responds to people with a quiet I will be right with you kind of love.

By the time we started our trip home we were beat. The hot Central Valley air, the emotions and tension, the car travel made Jake super sensitive and made it difficult to relax and sleep. We got home exhausted. My husband didn't realize how beat we were and wanted to take a family day trip to Multnomah Falls the day after we got home. We went, I didn't know I was sick and thought it was just exhaustion from the trip. Then a few days after that Jake came down with the same thing. He got better but kept telling me how he just didn't feel good.

I had been taking him to the walk in medical clinic over that past year or so due to not wanting to take him back to his primary care person. She didn't have a warm fussy side and was just too blunt for him. I knew he needed a doctor that he could be good with going to, so the search began. I found a doctor that had a good reputation with his patients and made an appointment. It was a few weeks of a wait to see him. As that appointment approached Jake came down with a horrible headache. This time it sent us to the ER. The next day was the appointment with the new doctor. Jake's headache was like labor pains, it would pulse on and then go off. He would start to talk, the pain would come and he would stop talking, wait it out, and then finish what he said. When he wasn't in pain we would talk, joke, whatever we normally did and then wait out the pain together.

The doctor in all of his doctor seriousness came into the room to see us. I explained why we asked for the florescent lights to be turned of and to stay off. I told him about Jake's Irlen Syndrome. He asked his questions and gave us a prescription for medicine and said he wanted an MRI, and to have blood drawn. I was afraid of what the MRI might show and Jake was afraid of getting blood drawn. I had to play the brave card on both my fears and his.

A few days after the appointment, for some reason that I can't remember, I had a conversation on the phone with the doctor's nurse. She told me that the doctor didn't think Jake was in that much pain because he was laughing. What? I didn't remember Jake laughing. I asked Jake if he was laughing, and he said that we were joking about something and he did a breath out a huff kind of laugh, but his pain came and went, so he could laugh a little when it didn't hurt. I joke a lot, especially when things are uncomfortable or tense, the doctors visit was both. Strike one on this doctor.

We did the MRI with contrast ($$$). The results were normal. We went back to the doctor. He couldn't find anything wrong with Jake. He knew that I home-schooled Jake and had taken him out of school due to illness. He sat there in front of me and told me that Jake was being bullied at school because of his weight (yes my little boy is not little and we know that needs work, but struggle to work on it when his illness takes him down and makes him so hungry when he is ill, ugh, so frustrating). He told us that Jake didn't want to go to school because of the things that other kids were saying to him. He said that Jake was depressed. He totally pulled his diagnoses out of text book or medical journal and applied it to my son. I was raised to be polite, and not go against authority, and think before I speak, and all that other tame nice stuff. So I turned to Jake and asked if he was being bullied at school, and he said no, he actually liked being bigger than the other kids because they left him alone and if they did mess with him he could over power them. I was in tears, because that is what happens to me when I am furiously mad.......yep I cry and it pisses me off!

We left the office with instructions to make a follow-up appointment. I was going to, but the front desk was busy and we left.

Strike two and three for the doctor, he was out. I was never going back. I made my husband call and let the office know.

Chapter 7

Jake is now in 7th grade. I am homeschooling him. We know that he has Irlen's Syndrome (and we know that doctors don't get it). We keep trying to figure out how to not get any florescent lights in his eyes. He discovers that the street lights and signs on buildings are an issue for him so he wears his dark glasses at night. We discover that cf bulbs that most everyone uses in their homes make him sick, so he wears his dark glasses everywhere except our home. He still gets very sick.

I don't trust doctors. I take care of him when he is sick and try and give him a normal life when he is well. Life is getting us down. By this time in his life insomnia was a real big issue. He couldn't get to sleep until the wee hours of the morning. This in turn threw his wake time off. I wanted him to get his rest, knowing how important it was to his health and growing adolescent body. This was now a big part of what was going on with his situation.

During this time when he is ill I do research. I wonder if he has cancer, Lyme disease, Lupus, a neurological disorder, and many other things that my research leads me to. I'm frustrated. I feel alone. It feels like others think that I'm crazy.

I prayed for answers and direction. I would journal when his good days were and when the bad sick days were. He would go for maybe three weeks and not be ill and then it would strike again. It didn't make sense. I was encouraged to go to a natural path doctor, a chiropractor, use essential oils, check his diet.....so many suggestions, but no answers. I couldn't afford to continue to try things that wouldn't work. I couldn't afford to put myself out there emotionally to find another dead end, or to find another heartless practitioner that made me feel like a fool.

Through prayer, observing Jake's symptoms and research, I came to a conclusion that something was happening to over stimulate his brain and when that happened it would get ill and shut him down until it could recharge back to normal. That was my best theory. Florescent lights were the biggest culprit. They have a fast flash rate that would stimulate the optical nerve that would then stimulate the neurons in the brain. It made sense to me that the over stimulation would make him sick, and give him a headache, and cause his body to be fatigued. He would get very hungry during these episodes and be very tired. It seemed that the body craving food and rest, would mean that it was trying to regain energy to be back to normal again.

I have a doctor that I go to when I need to have my back adjusted. He was my doctor years ago, but we moved out of the area and when we moved back he had sold his private practice and now was in a medical group and wasn't excepting new patients. When the doctor that I had been seeing left her practice, I was given the option to go the the nurse practitioner at his office (the one I don't like for Jake) and was told by him that if I just need to be seen for an adjustment that I can call the office and be seen by him. I needed an adjustment and went to see him. He asked what I was up to and after some hem-hawing I spilled the beans about Jake. He said that I should get him to a neurologist to be seen and by the things he said to me it confirmed that my theory as stated above was close to what he thought.

I finally got the guts to look for a pediatrician for him. We both didn't like doctors by this time. He didn't want to go to one and I didn't want to take him. I made my husband come with us to the appointment. I told the doctor that I wanted Jake to be seen by a neurologist. I had never before told a doctor what I wanted. I had always just presented the problem to one and expected them to know the course of action. I had learned that I needed to take my sons medical issue in my hands and that I was his biggest advocate and the gate keeper to what I would allow and would not allow medically.

She called his headaches migraines and gave me a referral to a neurologist. I left relieved that we had the referral, but scratching my head at how she came to call his headaches migraines. I was also not happy about being handed a packet on how to talk to my adolescent about their body, I already have two older teenage boys. I know people guess me a lot younger than I am, but good grief I was already well seasoned on this teenage boy thing. Oh well, I guess as a doctor you have to be an expert!

Chapter 8

Jake has had problems with his glasses not fully covering his face and letting in that nasty florescent light in. He used a thing that is made to tie your glasses tight to your head, like for when you are doing sports, so that they would be close to his face as to not let the light creep in. This solution would cause pain and indents in his nose. I worked with a gal at his eye doctors to help find solutions. We found a frame that is for sunglasses that wrap around his face and fully cover his face. We got his Irlen lens color combination coated onto lenses that would fit in those frames. This worked great, but then they would fog up. This has been so frustrating for him. We have tried different products to help, and they help some, but the glasses still fog up.

He has been frustrated and angry at people who just stare at him in public places. Jake wears his glasses everywhere. He is taller than me and is a big kid wearing dark "sunglasses" and you can't see his eyes. Yes, he does stand out. He said once that he would rather be blind, because that is more accepted. We have made jokes about his glasses wearing, like maybe you should get one of those sticks the blind use and act like you are blind, and maybe you could hand out a business card that tells what Irlen's Syndrome is to all who like to stare. I told him recently that he should have a hand sign that he shows people who are staring at him and then point at them to make them feel nervous and weird. He didn't like that one............awe but it would sorta be funny! I have a twisted sense of humor, maybe?

Often, when I talk with adults and Jake is there with me, I will stop and explain to them why he wears his dark glasses. He likes that I share the truth with them, and once adults know they are accepting. Sometimes, he gets comments from people of my generation that grew up as teens in the 80's sing the song, "I wear my sunglasses at night" to him. It played on Pandora the other day and I excitedly told him to listen to his song! He gave me a Jake smile. And he gets comments about him being so cool he has to wear shades. And then there is the guy the other day at church who made a Terminator comment, it was funny and Jake is getting better matured about theses 80's pop culture references. Sometimes I go into my Mom mode, and tell these people why he wears the dark glasses and they digress. Maybe I should be more compassionate to their ignorance and just smile and laugh!

Chapter 9

I called to make the appointment with the doctor and told the lady on the other end of the phone what was going on with my son. She told me that she had never heard of this type of thing before and that the doctor probably wouldn't be able to help him. I made the appointment any way. I was shocked that a person who took the appointments had the nerve to say the doctor couldn't help my son. But I was getting used to every person I talked to having an opinion and a way that they believed he could or could not be helped. I just kept pushing forward. I wasn't going to stop until I got answers.

Ha. I remember standing in my kitchen and my husband asking when do you stop and except that this is just how Jake was. Oh, how he underestimated my strong will, strong love, and the mother bear that lives inside of me and can and will come out to defend her young.

The Spring of this year (2015) Jake went to the pediatric neurologist. He asked questions, tested Jake and listened to me. He diagnosed him with childhood complicated migraines. I was so relieved to get a diagnoses, but at the same time dishearten knowing that migraines are migraines and you just have to try and manage them.

He started preventive medicine and was prescribed abortive/rescue meds for the on-slot of a migraine. I was happy to finally have found a doctor who listened to me. I had hope again.

Chapter 10

Jake had a good stretch of a month before the forth of July. No illness, no migraine. He was excited for the fireworks and we bought ones to light up and home and got plenty of sparklers (he was excited for these). He was a typical 13 year old boy; fire was a big thing.

I encouraged him to wear his glasses out in the dark as we lit fireworks and he did some and didn't some of the time. I knew that he was of the age were I needed to step back some and let him do stuff his own way. I needed to guide and then let him step out and use his own thinking and learn from the success or failure. He had so much fun that night. I was happy that we got to be normal and enjoy a normal American activity. We had had too many times of being shut in for days. To many things that he couldn't do. I so wanted normal.

That night a migraine hit and hit hard. I'm sure we used the rescue meds but maybe too late or maybe the fire works lights flickering was just too much. He came out of it after a few days and he wanted his older brother (who now lives on his own) to come over and bring pizza. He did and we had some nasty Dominos pizza (that I think is msg laden, because after a slice or two I was knocked out on the couch - msg does that to me) and Jake was hit with another migraine that night. This one lasted about three days and then he felt better. And then within 24 hours or less (my memories fail me) another hit. It was an horrible ten days.

I am on high alert when he is sick. I bring water, lots of water. He has weird food cravings, and I try to give him food he is craving to off set the icky awfulness of this illness. He is fatigued. Light is a problem, so he stays in his room or mine with curtains drawn. The curtains are drawn in the house to keep it as dark as possible. He is extremely sensitive to sound and I try to keep the whole house quiet. Everything shut down. He was not getting to sleep until the wee hours of the morning and sometimes close to dawn or after dawn. Then he would sleep until the early afternoon. Nothing was helping with the pain. I couldn't make things better. And this migraine string took me down with it this summer. Depression came and camped at my house and it wouldn't leave.

Finally, the third migraine left and we were able to go back to life.....not normal...there is no normal anymore.

We are "Walking Dead" fans. We keep fighting just like they do. Sometimes the zombies get us into a pickle, sometimes they take us down, but we fight and we fight hard.

When we are not fighting we joke. I tell him that when people ask about his glasses, that he should tell him that he is like Cyclops from X-Men and if he takes off his glasses he would shoot a ray of light out of his eyes that is so powerful it would kill them. Or I tell him he is like the Three Blind Mice, he gives me that grin I love.

Sometimes this thing gets us down. Sometimes we make jokes about it. It is life, our life, and we cope, and God is good, even if we can't see it or feel it, because we know there is worse out there. I don't have the answers as to why he has to have this. I want normal, but I believe that God has a bigger plan, something that is outside of normal. What that is I do not know, and may never know. But He is working, the God who created the intricate, fascinating, every amazing universe, is at work in my son's life. I can trust that.

​

Chapter 11

This is where we are at now, as of November 18, 2015. He is taking preventative meds in the am and pm. He wears his Irlen glasses everywhere but at home. We are homeschooling. He still has troubles with reading. He is a wiz at math. He can figure out stuff that I can't. He has difficulty getting his brain and hand to work together to write. He has a big heart. He believes in Jesus and we pray when he is sick and we pray for complete healing as well. He is a full on 13 year old boy, that has my heart. Well all three of my boys have my heart, I love them equally, but they each tug at my heart in a different way. Jake and I share a different relationship due to this journey we have been on together.

I wanted to share his story to reach out to anyone else who is experiencing Irlens Syndrome or migraines with their child. I would have loved to hear what another mom had to say when we were discovering all of this. If you find me here, I want you to know that I would love to be contacted, for any information or encouragement or prayer that I could give. If you would like to reach me you can leave a comment or email me at: irlensyndromemom@gmail.com

I look forward to helping you along your journey any way I can.

Chapter 12

The migraines continue to strike. Sometimes I wonder if they come because Jake forgets to take his morning meds and I forget to remind him. Sometimes I wonder if they come in a cycle like a woman's menstruation cycle. Doctors like to ask what triggers them, and I just want to throw my head down into my hands and shake my head back and forth. Who knows what is the cause and who knows what is the answer. Two weeks ago, during day four of the latest migraine, I insisted that he go to the ER to partake of the cocktail his doctor prescribed. It was a little bit of a fight to get him to go, but once we got there it wasn't so bad and he thanked me for making him go.

The hospital ER is a strange place. That night I got treated a little weird. The triage nurse accused me of saying something I didn't, and another nurse was confused about me asking where the nearest bathroom was. Who knows what they have just dealt with, but come-on do I look like a psycho lady?

Jake braved three shots to his behind, was shortly monitored and sent home to got to bed. He awoke the next day with no relief. So yet another thing that doesn't work. If he were an X-men he would have the super power that no substance nor medicine has any effect on him!

Because of the repetitive nature of his migraines and the unpredictability of when he will be well and when he will be sick, I have chosen to homeschool him his Freshman year, this year, of high school. I wanted to use an online academy so that his work would be accredited. Of course I did tones of research and prayed about it. I decided on North Florida Christian Academy. I like the curriculum and the encounters with the nice Southern drawl ladies over the phone were excellent. Should a Southern drawl influence a decision, no I don't think so, but sometimes you just can't get past it and that sound just reals me in like a fish on a hook. My mom told me that I, a California native, had a Southern drawl when I was four. Southern is in my dna and saying 'ya-all is as natural as putting butter on your hot toast. So, I was excited to start the school year. I felt very sure that I had made the best decision. He started school and liked it! Then at about two weeks in he got sick, not a migraine, but just normal sick. He missed a whole week of school. I wanted to start the year off by trying to work ahead, not getting behind. When he started back we worked together on trying to get caught up. Boy that was no small task! Just keeping up was like running a marathon. The work was a lot. I needed to work right along side him. He was stressed. I pushed a little to hard to take an English exam on adverbs (transitive/intransitive, voice, perfect, comparative, superlative, active, passive, past, present, future tense, past perfect, present perfect, future perfect), you know the stuff we all think about daily and knowing it makes the world go around *sarcasm*. Well, he failed miserably! No fault of his. This stuff is crazy. He was very upset with the results and with me. I had to apologize for putting the heat on to take the test. I then went back through multiple lessons and took notes with colored markers and drawings so that I could teach it to him again and I planned on letting him use the notes to take the test. Then he got a migraine. Insert the ER visit from above here.

Since then, about three weeks ago, no school. To much to write but he has been ill. I will be dropping him from the academy. It is just too much for him. Good curriculum for a student who is well and can read and take notes like a champ. So I just got done setting up plan B tonight. I will be going rouge again, and homeschooling privately. My life seems to be on plan B, C, and D often. God hasn't really told me why when I ask. I sorta hear a "trust me". I hope someday this will make more sense.

With All Sincerity,

​Deanne M. Postma

PS I Guess! July 17, 2017

I must have written last on this topic late last fall. Things got worse. Just after Christmas he started a new migraine pattern. One week on and a few days off, lather, rinse, repeat. I was working 5 nights a week as a caregiver to a senior gentleman, working one 1/2 day at a local quilt store, and trying to care for my home, family, and mostly Jake. It has been a trying year.
We started seeing a headache specialist that tried new meds with him. But meds don't seem to effect him, so I am skeptical at continuing to throw pills at him. He did have two and one half good weeks in late June/early July (2017). He just came out of a week migraine and today, day 4 of his current good days, I took his friend and him to a water park and he got to be a normal boy! Oh and the glasses, he has stopped wearing them all together. His new dr. said that the migraines weren't from anything he was doing so he started eating cheese (we thought it was a trigger) and he stopped wearing the glasses. So was I wrong all along about the glasses? Maybe. Who knows. I'm sure that they had a purpose in his life. Possibly he needed to experience what it feels like to be really different. Maybe for whatever reason he needed that part of his character built. I do believe that Irlen lenses have their place and I still would support anyone that has improvement with symptoms when wearing them.
As for me, I have hit lows. I have struggled. I have had issues with praying when I believe in a God that could say the word and all of this could be gone. Yet out of the ashes of my grief, God has been teaching me many things. He is teaching me to treasure the good times. He is teaching me to be thankful in prayer and look around at all that I do have and all that my son has. He is teaching me to seek him for his "good, pleasing, and perfect will" (Romans 12:2). If God has a good, pleasing and perfect will, then I need to ask that for my son.

December 6, 2017

Back in July Jake was feeling well and told me he wanted to go to a water slide park. We live about a 30 minute drive to an indoor water slide park and we grabbed his friend and went. My heart's desire for him was some normal teenage boy fun. I took the boys to the park, paid and left them their to have a good day. They had a blast and when I arrived back hours later Jake was asking for more time. He had a great time and was totally wiped out from the day of active fun.
The following day a migraine hit again. Oh this poor kid could not get a break. One day of fun seemed to always have a high price for him to pay. The next night he was scheduled to do a sleep study to see if he had sleep apnea. He was a trouper and went.
The rest of the summer was a blur. He never recovered from the migraine. He spent months in pain. He would toughen up at times because he couldn't stand to be at home any more and would get out. After any time of getting out, whether it be only for a night time drive or a get together with a friend he would come home and be exhausted and in pain.
In September he had a second sleep study so he could get set up for a cpap to treat his sleep apnea. October was horrible. He started the month out with ear pain. It took four dr. office visits to diagnose the ear infection that I knew he had. Once he was almost done with his ten day antibiotic his other ear started in with the pain of an ear infection. In one week he went to the dr. five times for that ear. The first visit was with his regular doctor and he felt the need to send him on to an ear nose and throat doctor because he suspected that he would need tubes in his ears. That day he saw an ear nose and throat dr. and he said that he had no signs of an ear infection and that the pain was coming from his migraines. I was devastated to think that now he would have this pain to deal with as well. I called his regular doctor and told him the findings. He had already left for the day, but the nurse on the phone got a hold of him and he was upset at what that dr. said and wanted to see Jake the next day. He examined his ear, and then had one of the other doctors in the practice look at him and he too saw that he had an ear infection. Jake was sent back to the ear nose and throat doctors group, but this time to see a different doctor. He was seen that day and it was confirmed that he had an infection. He was finally treated for this ear. The next day he was still in pain and asked me to see if I could get him pain medication. I called and we had to go back in to the doctor. Finally he got pain medication!
By now it had been three weeks into October and Jake been seen by six different doctors at nine different office visits. Luckily each of these doctors treated Jake very well and were good to me. The one thing that was difficult was that I kept telling each of them what Jake had been going through with his continued migraine, the pain, weakness, sleep problems, and tiredness. Most of the doctors just looked at me, a few misdiagnosed Jake, and they only focused on his ear pain but seemed to be at a loss to what was really happening to him.
One of those doctors suggested that Jake have allergy testing. I had wanted to have this done but hadn't known who to go to. At the end of the month he was tested and we found that he was mildly allergic to a few things. At least I could scratch that test off the list of things to try for him.
During this whole month of ear pain he was starting his cpap treatment. All of this and Jake got his sleep off. He would be up until the wee hours of the morning and then finally get to sleep and sleep most of the day away. There were a few nights that he was awake all night. I would try and stay up late so he wouldn't be up all night by himself. His dad would then get up early and be up and around for the rest of the time.
As the month came to a close Jake and I were just spent. Honestly, I don't remember much of November. I think Jake asked to not have any new appointments for a couple of weeks. As a mom I wanted to try everything I could to find an answer for him. I wanted help, but now help was to be found.
Prayer. I pray often. I have been learning to thank God for what we do have. I have been trying to look and see what God has already has blessed us with. There have been things that I have read, events that have happened, and very sad end of life in our extended family over these past few months. I have had to come to grips with the fact that some people have very difficult things in life that they have to live with. God doesn't always take those things away. I was starting to wonder if this was it for Jake. Did he develop Chronic Fatigue Syndrome on top of his migraines? I was wondering what this would mean for him and his life. I wondered if there was any hope for him to get better. I really struggled with trying to figure out how I was going to get him through high school.
Over that difficult month of October I realized that there was good doctors out there due to the kind ones we had encountered. The headache specialist wasn't one of them. I had asked her about doing home-school during the pain of Jake's migraine, I told her that I didn't want to be cruel. She told me to be careful to not be co-dependent. I asked her what she meant. She smirked her usual smirk at me. I told her that I knew what the word meant but asked what she meant. She replied with, "Don't baby him". I left bewildered and insulted. By the end of the crazy month of October I knew that I didn't want to take Jake back to this doctor.
So by the end of November I was finally ready to try something that had been suggested by a very dear friend of mine. Martha suggested that Jake see her chiropractor. I had been praying for God to show me what to do, for guidance. I was praying for complete healing for Jake. I was asking for God to take away the migraines, to heal the issues he has with his hands not always doing what his brain wanted them to do, and to heal the visual perception problems that effected his reading. I know that God could do all of these, but I didn't know if he would. I had resolved to keep asking.
I do not hear God speak to me in a voice. If I hear him it is through the bible and some times I felt him give me direction in my spirit with just a few words. I have felt Him press on my heart to do something for someone to serve them in His Name. I am very careful to say when and how God has given me direction. This time it was quiet like it has happened before, and I felt God directing me to get Jake to the chiropractor that my friend had suggested.
I set the appointment for December 5th. That morning was awful for Jake. He had had a late night of not getting sleep. He was asking me not to have to go the this appointment. I was ready to call the office and cancel and reschedule. I was torn. Thankfully my logic motivated husband gave me his opinion of how I should handle the situation. He said he thought I should make him go. I wanted to let him stay home and I wanted to make him go. I prayed. Jake got up and we made it to the appointment. Praise God!
Jake went through the exam and they took x-rays. The next day we went back to find out the results.
When Jake was eleven he was out with friends on his scooter and he tried to avoid a bumped he saw ahead but instead he hit something and fell. As a result he fractured both his wrist. Months later he fell a few times in gym class and bused his knew bone. Not long after that the migraines started.
One thing that led me to finally take him to the chiropractor was that none of the medicines for migraines had worked. I started to wonder if these were not really migraines. After the multiple misdiagnoses of his ear infections I realized that even good knowledgeable could get the diagnoses wrong. I thought that maybe Jake got labeled with migraines and the label stuck but was incorrect.
The chiropractor showed Jake, myself and his dad x-rays of Jake's neck. He was supposed to have a "C" shape curve to the spine of his neck. His lower neck was straight and the upper had only a slight curve. I asked if Jake could have been born with this or did it come with an injury. The chiropractor said that it came from trauma. We were told of a story of one of his patients who had epilepsy and after treatment his episodes decreased so much that he was able to finally get his drivers licence. I sat and listened to the story and was overwhelmed with emotion and the tears just started to flow. I finally had hope!
The next day he started treatment. He felt good enough to go to the mall. He had hope too. Today we went back for the second treatment and he felt good afterward again. He also had hope to think of what he wanted to do in his future. We will see. I have hope too, finally.




Powered by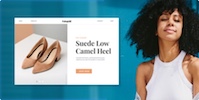 Create your own unique website with customizable templates.